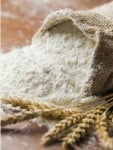 Express order
guest checkout !
Add to Favorites
Your favourite products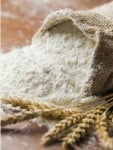 Buy
Information
White flour made from soft wheat, grown according to the standards for biologic production.
The flour is finely ground and is equivalent to the Bulgarian white flour type 500, suitable for use in all recipes.
Low in dietary fiber.

Nutrition facts for 100 grams:
Calories- 367kcal (1541kJ)
Total fat- 1 g
Saturated fat - 0.2 g
Total carbohydrates - 76 g
Sugars - 1.8 g
Dietary Fiber - 2.9 g
Protein - 12 g
Sodium - 0 g